Mostly Wear: Drainpipes, 3-quarter baggies, band shirts, strappy tops, zip-up hoodies, lots of bracets and a few neclaces.
Favorite Thing/Outfit To Wear: My star bracelets+necklace, my black 3-quarter baggy-trouser things, knee-high red & black socks, a plain black strappy top and my My Chemical Romace zippy hoodie.
Favorite Color To Wear: Black and red
Always Have With Me: 11 bracelets and a wristband split between my two wrists and a star necklace.



Contrast 8D

Eww fat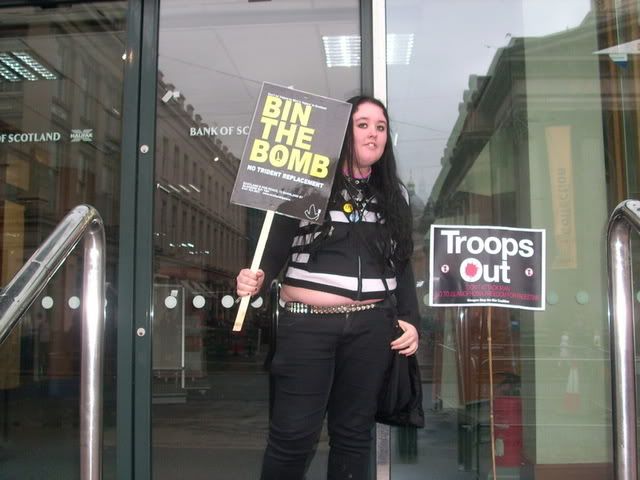 Eww, more fat